Roger Creager
Chris Colston, Jarrod Morris
$20.00 - $40.00
Tickets At The Door
Join us Sunday of Labor Day Weekend for Roger Creager with guests Chris Colston and Jarrod Morris under the stars on our outdoor stage!
About Roger Creager
Roger Creager is an adventurist; he does not like to sit still while the world passes by. Whether it's climbing Mount Kilimanjaro in Africa, jumping off his boat to snorkel with wild dolphins, snow skiing in the Rockies, catching tuna 100 miles from shore, piloting his airplane to far-off concerts, spear-fishing around oil rigs, scuba diving coral reefs, surfing in Costa Rica, or playing music through the Italian countryside, he tries to get the most out of what the world has to offer. All of this finds its way into Roger's music and live shows. His passion for life invigorates everyone around him including his fan base. Those who get hooked on his charisma and high energy come back show after show, year after year, and record after record.
Roger is very fortunate that his music career allows him this lifestyle. But he gives it back by putting his life experiences and his infectious high energy and zeal for adventure right back into his songwriting and performances. Creager may travel the world, but he never strays far from his small-town South Texas roots and his music encompasses all of him.
The new EP "Gulf Coast Time" is certainly a slice out of Creager life. Roger grew up outside of Corpus Christi and has always maintained a love of saltwater. Whether he's happy, sad, bored, or just in need of inspiration, you can bet this artist will be somewhere breathing sea air.
About Chris Colston
East Texas native, Chris Colston has recently sent a storm sweeping through the Texas/ Red Dirt scene with the release of his 2018 EP, "Gone." The title track surpassed a half-million streams on Spotify in just a few short months after its release and with that, Colston set the bar quite high for himself as well as other upcoming artists in the scene.
Colston's musical story began when his stepfather signed him up for drum lessons at the age of 7. He knew immediately that he wanted to be a musician and a few years later he picked up the guitar. At 17, Colston formed his first band and they hit the road playing everywhere they could. Colston's music is heavily influenced by some of the greats he grew up listening to like Lynard Skynard, The Allman Brothers and country legends Merle Haggard and Willie Nelson. His musical sound has continued to grow with inspiration from Whiskey Myers and Blackberry Smoke. Listening to them helped Colston curate his own style of what he describes as "gritty Texas roots combined with a little blues and rock n' roll." His powerful vocals are undeniable and his honest, relatable lyrics resonate with his rapidly growing fan base creating a product you cannot deny.
Colston is already back in the studio pushing the limits of his song writing. New music is expected to be released in 2019.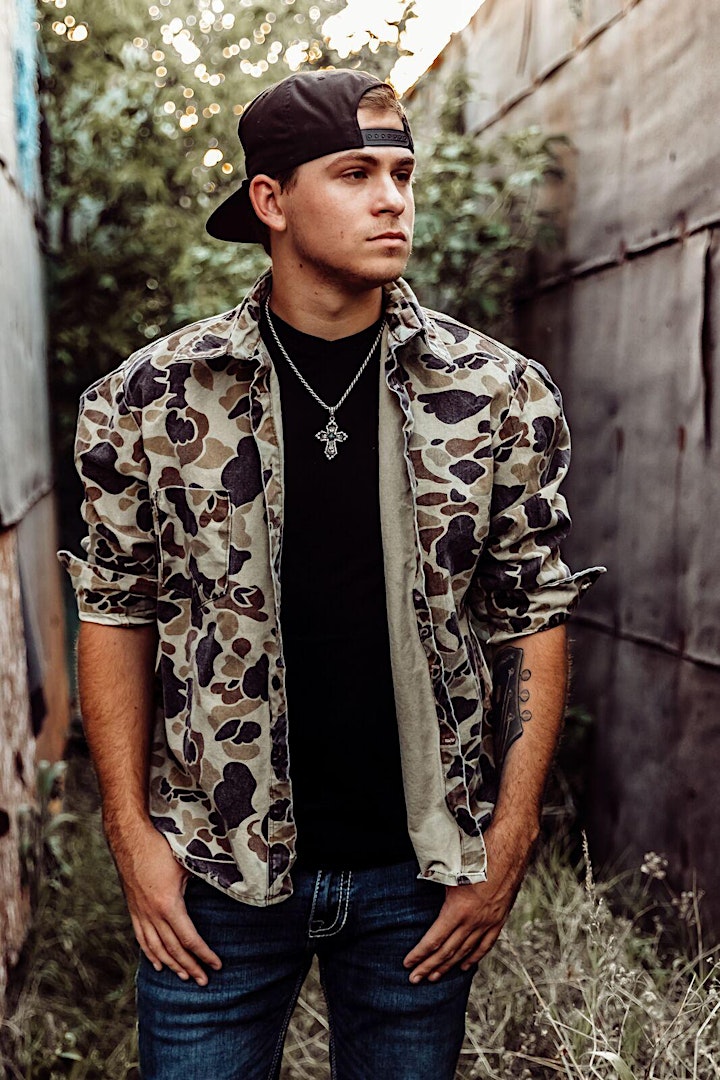 Venue Information:
River Road Ice House
1791 Hueco Springs Loop Rd
New Braunfels, TX, 78132