Presented by River Road Ice House
Jody Booth
Isaac Jacob Band, Dusty Neuman
$10.00
Tickets At The Door
Join us for Jody Booth and his rather large honky-tonk band. Openers Dusty Neuman and Isaac Jacob will kick off the evening at 9PM.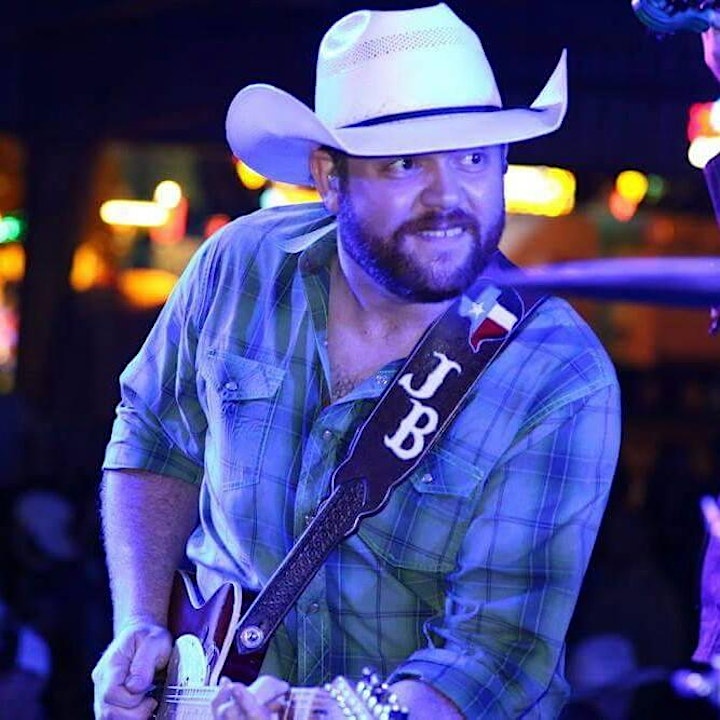 About Jody Booth
Where I Grew Up
I grew up in the small East Texas town of Livingston. My passion for music stems from a long line of musicians who I am so lucky to call my family. I started playing guitar at a very young age and have never been able put it down.
Musical Influences
My greatest influences are my Momma and Merle Haggard, God rest his soul. There are many other phenomenal country music artists who have influenced me over the years such as George Jones, Waylon Jennings, and Dean Dillon.
Future Aspirations
I find inspiration all around me. I try to make my music representative of myself and my love for real Country music. Last year I released Volume One of a two part album entitled The Rosewood Tapes. Six song from the new Volume Two EP will be released as singles during the summer of 2019. I'm always working on more new material and collaborating with other great artists. I'm looking forward to sharing all my work with you. So please be on the look out for my next single!!!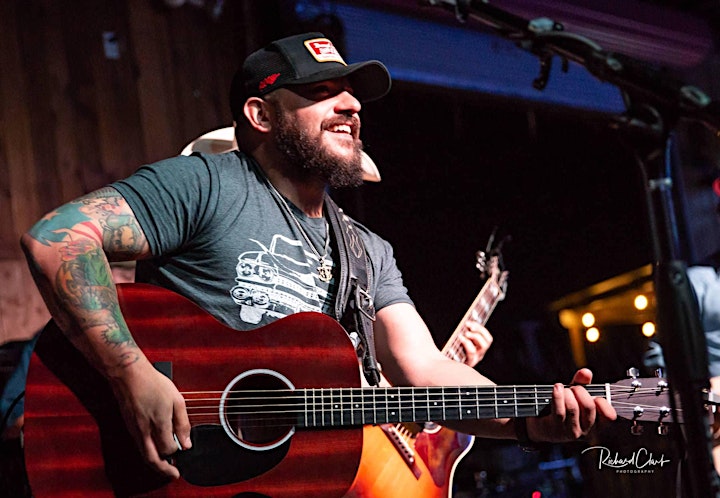 About Isaac Jacob

Born and raised on the back roads of south Texas, Isaac Jacob grew up on his family's ranch living the country life. The oldest of three boys and the son of an ironworker and a homemaker, he could be found bailing hay, running cattle, tending to the horses, and farming crops (watermelon and squash) with his uncles and grandfather. Parallel to his love and respect for ranching, his passion for country music developed while listening to The Highwaymen, Merle Haggard, Hank Williams 1,2 &3, Steve Earle and Shooter Jennings to get through the long days. Proving there is a connection to these legendary purveyors of the working man's blues, Jacob began playing guitar and writing during his teen years and on into college while constantly working various jobs.

"There was always something to do and I learned a lot about how to work," he said. "It is important to share this part of my life because that's my second love and what my family built their roots on. I'm not trying to follow a trend but show that 'country' is who I truly am. I live the life and I want my music to reflect that."

Pursuing music with the support of family, Jacob began writing and put together a band during his senior year in high school; in 2010, he released a Mason Shirley produced EP, GETTING GONE, with the group Southern Scarred. Gearing up to introduce his debut album, THE DREAM, Jacob worked diligently to pinpoint where he was in life. Partnering up with producer David Percefull (yellow DOG studio), Jacob generated a collection of moments that are a perfect mixture of inspiration, heartbreak, booze, and memories that will define him as a man, and as an artist.

"I guess you could say that every song on THE DREAM kind of gives a sneak peek into my life and what I've experienced up to this point," Jacob said. "I've been very blessed to be able to chase this 'dream' and even the songs that I didn't write have a special place and a story that fits into what I envisioned for the record."

As an introduction to his down-to-earth sound, Jacob released his first single, "Water Tower," to Texas radio this past spring. A dedication to his hometown and a lost love, his emotionally drenched vocals bring listeners to a place of longing for what might have been.

"Man, it wasn't much to look at but, when that special someone was there it wasn't a bad place," he said. "That all changed once she left and everything lost its character and began to feel dull. This song is about that feeling of watching everything you've known all your life lose its shine and luster when you don't have someone to share it with."

A big proponent of writing what you know, Jacob's maturity at such a young age shows as he strives for a greatness inspired by such songwriting greats as Dean Dillon, Willie Nelson, Chris Stapleton, Jeffery Steele, Adam Hood, Ray Willie Hubbard, Chris Knight and more. For as much as it is a personal account of his life, THE DREAM is also Jacob's look at his views on the world and a wish for others to get caught up in their own memories of a time and place.

"Most of these songs were written between the ages of 18-24, when I didn't know much of anything," he said. "In the past, I leaned toward songs about relationships, but now I find myself writing about things that are going on in the world and traveling. I feel a lot of people can relate to these themes and stories and put themselves in the shoes of a character in one of my songs."

As his music takes hold, and he releases the album's title track in follow-up to "Water Tower" (which peaked at #49 on the Texas Regional Radio Report), Jacob's strong work ethic from his days on the ranch has driven him to succeed. Aiming to be one of the "real" artists in country music, Jacob tells his story with passion and sincerity. Going on the road across Texas to meet radio programmers, listeners and fans, he loves the traveling and enjoys any chance to get in front of an audience. Sharing the stage with Mark Chestnut, Randy Rogers, Wade Bowen, Kevin Fowler, Tracey Lawrence, Texas Tornadoes, The Bellamy Brothers and Neal McCoy, all it takes is one show to see he is well on his way!

"We love to have fun and we are high energy enough to keep the crowd drawn in," he said. "I love that we don't take ourselves to seriously and that we are not afraid to just jam! The band is a mix of talents from all different genres and everyone stays true to themselves. We are the real deal. It's not fake and what you see on stage is what you see off."

Venue Information:
River Road Ice House
1791 Hueco Springs Loop Rd
New Braunfels, TX, 78132